Description
Earthmoving & Construction Equipment
WHO ARE WE
The sole importing, selling and marketing agent for LiuGong Machinery in South-Africa.The largest wheel loader manufacturer in the world, based upon units sold.
WHAT WE DO
We are proud to offer tough earthmoving & construction equipment for a tough world. A full line of machines ranging from wheel loaders, excavators, backhoe loaders, dozers, rollers, graders and skidsteers. Joint venture partnerships with ZF and Cummings that ensures world class machines with world class components. We support growing sales by offering customers a passionate technical and parts team to ensure high quality after sales service. Customer satisfaction is our top priority.
WHY WE DO IT
We want to offer the local market earthmoving & construction machines that are cost effective, easy to maintain, low on fuel, durable and rugged. We want to ensure that every job, no matter how big or how difficult it is, gets done with the highest productivity and minimal downtime. We want to ensure that every customer is always informed, valued and appreciated by our team of experts.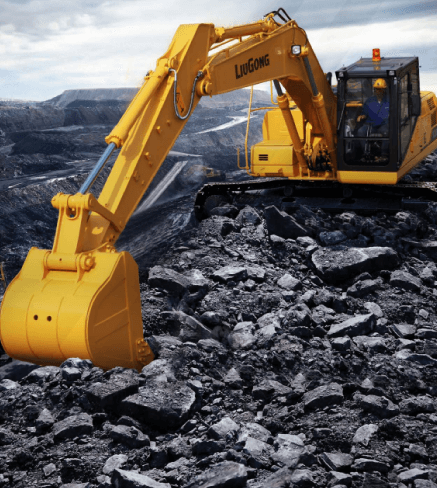 Founded in 1958 in Liuzhou, China, based upon units sold, LiuGong Machinery Corporation is the largest wheel loader manufacturer in the world.
With a history spanning 60 years, LiuGong has learned, adapted and grown into an established name in machinery.  In 1987 Caterpillar technology was introduced to the LiuGong brand, and eventually expanding to 19 different product lines today. Learning on the way that every challenge no matter how small, not matter how difficult, is a chance for LiuGong to grow and improve.  The continuous strive to rise to new challenges has lead LiuGong to work in the harshest of environments from the blazing heat of the Sahara to the unrelenting cold of the Antarctic and everything in between.  More than just functionality, LiuGong focuses on the needs and wants of our customers. LiuGong understands that great machines have to be intuitive and ergonomic to allow for projects to get started quickly and run smoothly.
Attention to quality and the ability to get the job done has made LiuGong synonymous with reliability.  With 20 manufacturing facilities, over 9500 employees, 5 research and development bases as well as 13 regional parts centers,  LiuGong stays at the forefront of technology, production and supply logistics.
We know that equipment is nothing without a reliable service team that places you first.  That's why our world class manufacturing capabilities producing top of the line machines is supported by our vast network of more than 300 dealers in over 100 countries all certified and trained by LiuGong.  It is our commitment to you, the customer, which has helped us to get where we are today.
We are confident that whatever obstacle you face, wherever you face them, we can solve it together.